Because you will never find this in the mainstream Western news
Please subscribe to my Substack at https://khmezek.substack.com/ to read all of my essays.
With this essay, I am giving you Putin's speech in what Russia calls the "accession" of the Donbass republics, Zaporozhye and Kherson and the West calls the "annexation" of the four Ukrainian territories.
Words still have meaning, so let's look first at the two words being used to describe what is happening to these territories.
Accession means for something to be acquired or added, an acquisition; an increase by means of something added; an agreement or assent; access, admittance.
Annexation means to be seized; occupied; invaded; taken over; appropriated; expropriated; arrogated; usurped—well, you get the idea.
The Western press is filled with scary comparisons to Hitler today—and they aren't talking about Biden. Putin Annexing Ukraine 'Parallels' Hitler Before WWII, says Newsweek.
According to Putin, nothing could be further from the truth. He has achieved what he always said was his objective and he does not want to push it any further. Presumably, if he is left alone, this will be the end of it. Wouldn't that be better than continued escalation?
What are you, crazy? Are you a Putin lover or something? A fascist insurrectionist?
Remember, crazy is now sane and sane is crazy. Therefore, if you think peace is a better course—you're crazy (and a fascist insurrectionist)!
Peace would mean success for Putin. Peace goes against all the propaganda being fed to us by the Western powers. And when I say, "the Western powers," I mean the Biden administration. And when I say, "the Biden administration" I mean the Biden Totalitarian Regime.
Maybe that's what we should now call it—the BTR.
While the Kremlin states that the majority of people in these territories welcome Russia and their votes proved it, the BTR states that Putin has seized these territories by force. Where Russia sees the accession as a success, the BTR must paint the annexation as a disaster for Putin. Somehow, it must mean that he lost and is now more desperate than ever. He will use nuclear weapons. But as I stated in my previous essay, Nukes Ahoy! this makes absolutely no sense.
"The United States will never, never, never recognize Russia's claim on Ukraine sovereign territory," US President Joe Biden said on Thursday, while UN Secretary General António Guterres had already said the annexation "would have no legal value and deserves to be condemned."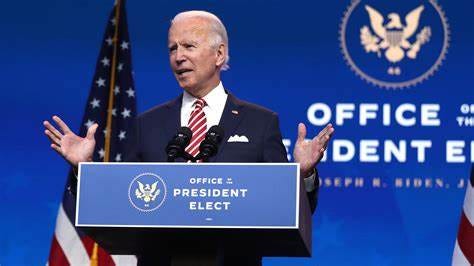 Why? Why does the US keep poking the Bear? What is it about these small territories that are worth opening the door to World War 3 and nuclear devastation the likes of which we have never seen?
Sometimes I wonder what was in those Covid shots. It's as if a plague of madness has descended upon humanity and especially our world leaders. There are easy answers to these problems. Why not let Donald Trump have a go? After all, he was nominated multiple times for the Nobel Peace Prize, most notably for his role brokering historic peace deals between Israel and the United Arab Emirates and between Serbia and breakaway republic Kosovo. If he could accomplish that, what do they have to lose by letting him try with this conflict? We all know he is far more respected by Putin than laughingstock Biden will ever be.
At the time of Trump's nomination, Australian law professor David Flint told Sky News Australia that, "[Trump] has decided he would no longer have America involved in endless wars…. he went ahead and negotiated against all advice, but he did it with common sense. He negotiated directly with the Arab states concerned and Israel and brought them together."
"For his merit, I think he has done more trying to create peace between nations than most other Peace Prize nominees," Tybring-Gjedde said of Trump's accomplishments.
NO. NO. NO. You will never find any of this praise in the prominent news stations. The MSM says it was all just further proof that Trump is, you guessed it, a white supremacist. Getting himself nominated was called his "ultimate grift."
YES, YES. YES. There are all sorts of valid criticisms one can make about Trump. But the fact is he negotiated some actual, real-life peace deals. And we are now in a situation where we need someone with a track record like that. It makes sense! That is, if peace were really the goal of the BTR.
It is not. Horror of all horrors, what if Trump was successful? What a disaster that would be! The world might be spared a nuclear holocaust, but the mountain of lies upon which the BTR is founded would fall apart and the deep-rooted corruption exposed. The BTR would rather bring all of humanity to its knees than admit they are a bunch of weak-minded psychos who took the bribes and sold their souls for a pot of stew. Because you can be sure that a pot of stew is as much as they will get out of it in the end. A moment of earthly glory is not worth an eternity of hell.
I am disgusted by the BTR and gravely concerned of where they are leading us. We must never forget what they did during the Covid crisis.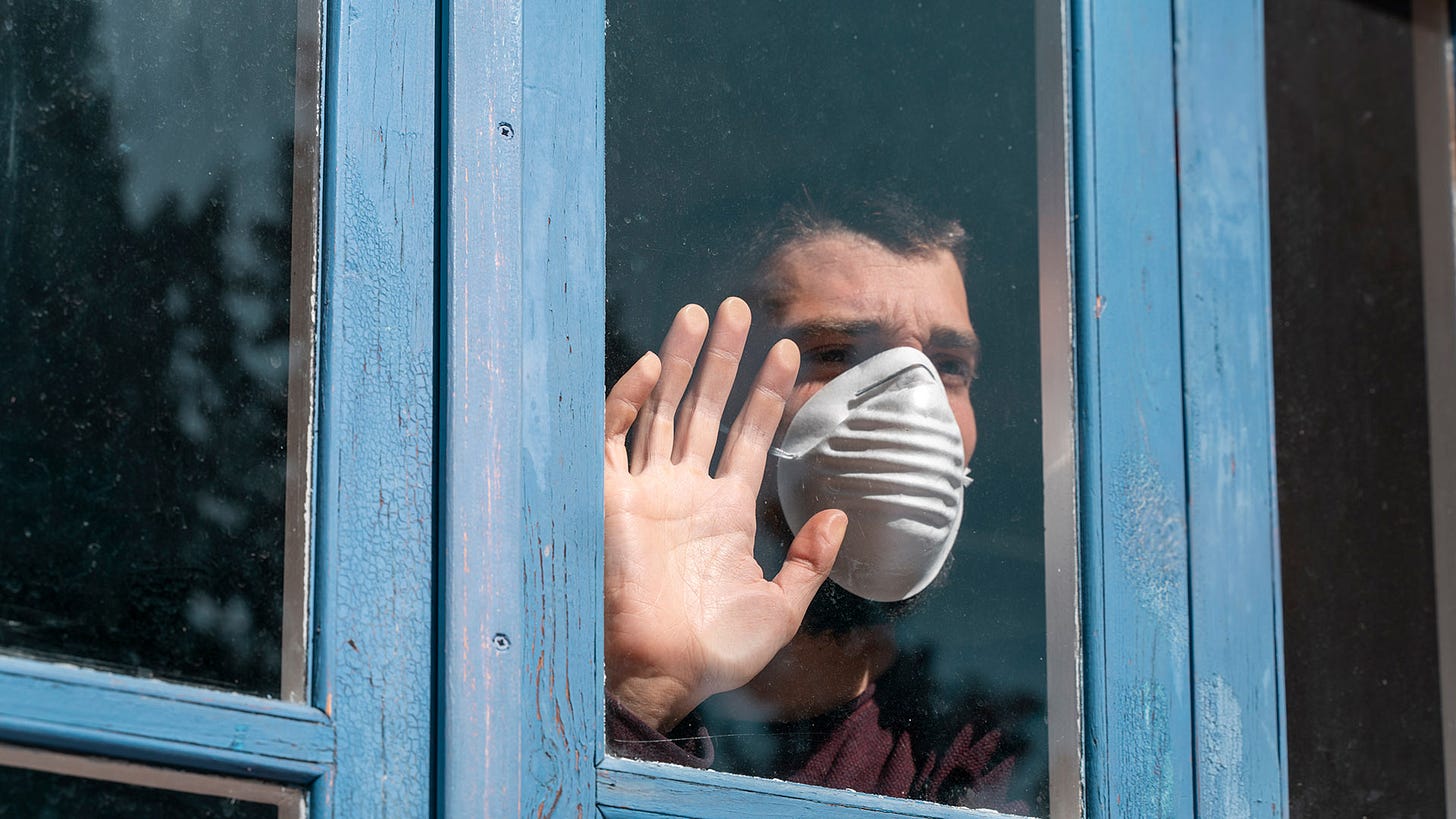 Doctors' hands were tied. Anyone who dared prescribe alternative treatments that made sense, were silenced and fired from their jobs. Ivermectin and hydroxychloroquine were demonized—two medications with long histories of safe use, something I wrote about in The People's Medicine vs Merck's Billion $ Pill.
Remdesivir, a drug that is known to kill, was approved by corrupt government agencies, something I wrote about in Twitter vs Remdesivir.
People were ordered to stay home until they were so sick that they couldn't breathe—and then they were put on ventilators, an almost assured death sentence.
Millions were denied care for life-threatening illnesses or were afraid to go to the ER for treatment because they were told Covid would kill them. As a result, they died from other illnesses.
The elderly was isolated in rest homes and left to die alone without family or friends.
We cannot forget these facts. We must understand that these facts show us we cannot trust the BTR. They are our enemies. They do not care for us. They kill us.
This does not mean I think Trump is the best thing since sliced bread. This does not mean I think Putin is a nice guy. Far from it. But we must get some balance here. Just as we should have allowed doctors to prescribe ivermectin and hydroxychloroquine, so we should allow Trump to broker a peace deal. The situation is dire. It is well worth a try. That is, if we really want peace.
YES. YES. Of course, it is more complicated than this. Of course, Zelensky is a puppet too, just like Biden. He would never be allowed to take a peace deal. But that is not the point. The point is that all of the above-mentioned facts should make it clear to everyone that the BTR does not want peace. It wants war. I've written about the reasons why in other essays such as Cognitive Warfare & the Rise of Neo-Nazism and Splinternet & the Specter of a Digital Iron Curtain.
So, let's read Putin's speech. If you've never read any of his speeches, here's your chance. We are told he is the insane one. But tell me, if you were to sit down for an informal conversation with Putin and then with Biden, who do you think would prove the most rational?
Oh, wait, no one will ever sit down for such a conversation with Biden. If they did and they tried to talk about it, do you think they would live long enough to tell the tale?
Below is the unredacted, official Kremlin translation of President Vladimir Putin's historic speech before lawmakers in Moscow today, Friday, September 30, 2022, dedicated to the accession of four new regions into the Russian Federation:
Citizens of Russia, citizens of the Donetsk and Lugansk people's republics, residents of the Zaporozhye and Kherson regions, deputies of the State Duma, senators of the Russian Federation,

As you know, referendums have been held in the Donetsk and Lugansk people's republics and the Zaporozhye and Kherson regions. The ballots have been counted and the results have been announced. The people have made their unequivocal choice.

Today we will sign treaties on the accession of the Donetsk People's Republic, Lugansk People's Republic, Zaporozhye Region and Kherson Region to the Russian Federation. I have no doubt that the Federal Assembly will support the constitutional laws on the accession to Russia and the establishment of four new regions, our new constituent entities of the Russian Federation, because this is the will of millions of people.

It is undoubtedly their right, an inherent right sealed in Article 1 of the UN Charter, which directly states the principle of equal rights and self-determination of peoples.

I repeat, it is an inherent right of the people. It is based on our historical affinity, and it is that right that led generations of our predecessors, those who built and defended Russia for centuries since the period of Ancient Rus, to victory.

Here in Novorossiya, [Pyotr] Rumyantsev, [Alexander] Suvorov and [Fyodor] Ushakov fought their battles, and Catherine the Great and [Grigory] Potyomkin founded new cities. Our grandfathers and great-grandfathers fought here to the bitter end during the Great Patriotic War.

We will always remember the heroes of the Russian Spring, those who refused to accept the neo-Nazi coup d'état in Ukraine in 2014, all those who died for the right to speak their native language, to preserve their culture, traditions and religion, and for the very right to live. We remember the soldiers of Donbass, the martyrs of the "Odessa Khatyn," the victims of inhuman terrorist attacks carried out by the Kiev regime. We commemorate volunteers and militiamen, civilians, children, women, senior citizens, Russians, Ukrainians, people of various nationalities; popular leader of Donetsk Alexander Zakharchenko; military commanders Arsen Pavlov and Vladimir Zhoga, Olga Kochura and Alexei Mozgovoy; prosecutor of the Lugansk Republic Sergei Gorenko; paratrooper Nurmagomed Gadzhimagomedov and all our soldiers and officers who died a hero's death during the special military operation. They are heroes. Heroes of great Russia. Please join me in a minute of silence to honour their memory.

(Minute of silence.)

Thank you.

Behind the choice of millions of residents in the Donetsk and Lugansk people's republics, in the Zaporozhye and Kherson regions, is our common destiny and thousand-year history. People have passed this spiritual connection on to their children and grandchildren. Despite all the trials they endured, they carried the love for Russia through the years. This is something no one can destroy. That is why both older generations and young people – those who were born after the tragic collapse of the Soviet Union – have voted for our unity, for our common future.

In 1991 in Belovezhskaya Pushcha, representatives of the party elite of that time made a decision to terminate the Soviet Union, without asking ordinary citizens what they wanted, and people suddenly found themselves cut off from their homeland. This tore apart and dismembered our national community and triggered a national catastrophe. Just like the government quietly demarcated the borders of Soviet republics, acting behind the scenes after the 1917 revolution, the last leaders of the Soviet Union, contrary to the direct expression of the will of the majority of people in the referendum of 1991, destroyed our great country, and simply made the people in the former republics face this as an accomplished fact.

I can admit that they didn't even know what they were doing and what consequences their actions would have in the end. But it doesn't matter now. There is no Soviet Union anymore; we cannot return to the past. Actually, Russia no longer needs it today; this isn't our ambition. But there is nothing stronger than the determination of millions of people who, by their culture, religion, traditions, and language, consider themselves part of Russia, whose ancestors lived in a single country for centuries. There is nothing stronger than their determination to return to their true historical homeland.

For eight long years, people in Donbass were subjected to genocide, shelling and blockades; in Kherson and Zaporozhye, a criminal policy was pursued to cultivate hatred for Russia, for everything Russian. Now too, during the referendums, the Kiev regime threatened schoolteachers, women who worked in election commissions with reprisals and death. Kiev threatened millions of people who came to express their will with repression. But the people of Donbass, Zaporozhye and Kherson weren't broken, and they had their say.

I want the Kiev authorities and their true handlers in the West to hear me now, and I want everyone to remember this: the people living in Lugansk and Donetsk, in Kherson and Zaporozhye have become our citizens, forever.

We call on the Kiev regime to immediately cease fire and all hostilities; to end the war it unleashed back in 2014 and return to the negotiating table. We are ready for this, as we have said more than once. But the choice of the people in Donetsk, Lugansk, Zaporozhye and Kherson will not be discussed. The decision has been made, and Russia will not betray it. (Applause.) Kiev's current authorities should respect this free expression of the people's will; there is no other way. This is the only way to peace.

We will defend our land with all the forces and resources we have, and we will do everything we can to ensure the safety of our people. This is the great liberating mission of our nation.

We will definitely rebuild the destroyed cities and towns, the residential buildings, schools, hospitals, theatres and museums. We will restore and develop industrial enterprises, factories, infrastructure, as well as the social security, pension, healthcare and education systems.

We will certainly work to improve the level of security. Together we will make sure that citizens in the new regions can feel the support of all the people of Russia, of the entire nation, all the republics, territories and regions of our vast Motherland.
Of course, all we heard of this speech in the West was the one sentence where Putin said he would "defend our land with all the forces and resources we have." But one must read the entire speech to understand what he is saying.
Here is a translation of the entire speech. I would encourage everyone to read it.
Of course, I caution that we must read everything with a healthy dose of skepticism. Most importantly, we must ensure we are equally informed of both sides. Then, we can use our God-given common sense to make up our own God-given minds.